Referee Profile
uploads/ak.jpg, uploads/ak.jpg, /media/_versions_/ak_thumbnail.jpg

Allwyn Kelly
Monterey, CA, US
Grade 8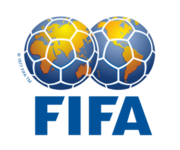 Associations:
Riverside Adult Soccer League
Jurupa Adult Soccer League
Temecula Adult Soccer League
Profession:
Music Management/General Contractor
Bio:
Started playing at 4 to current. Started reffing 2012 after getting my certification. After 6 months with TASL & RASL I became detector of referees. I'm no longer referee director but referee on occasion.
Awards:
RASL Referee in the year 2013